This blog post will be about the Winter 2022 Olympics, specifically focused on Mikaela Shiffrin on the Two-leg slalom.
Shiffrin has won two Olympic gold medals and has done poorly in this years Olympics. During her most recent race, she made it to the 4th gate before she lost control of her skis and went too wide of the 5th gate. She pulled over to the side of the track and sat on the ground, creating a lasting image of the day.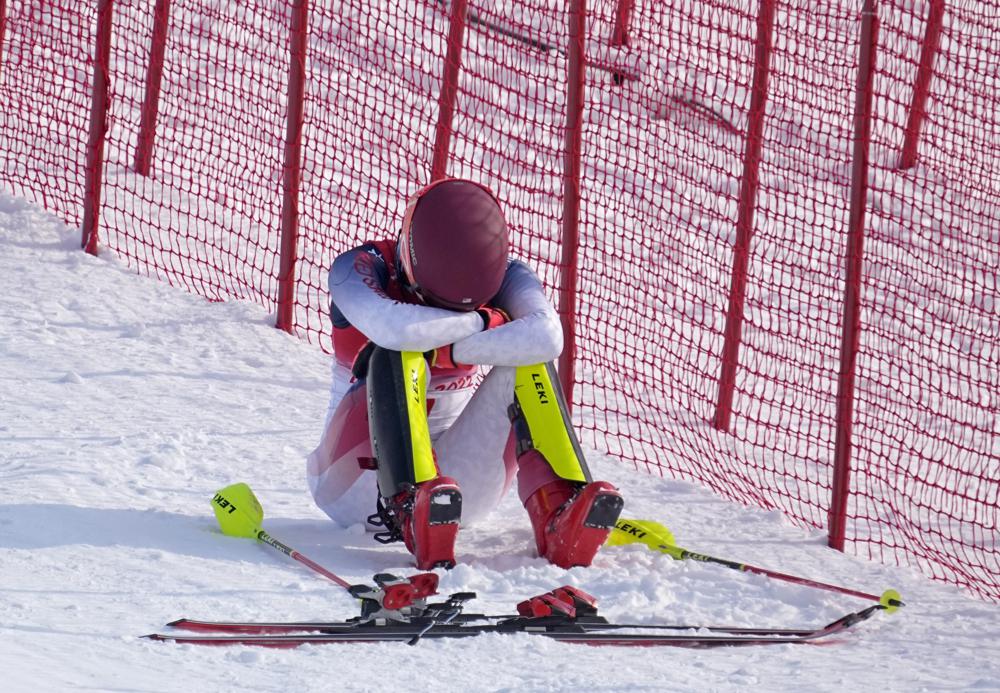 Two-leg slalom is when a skier goes down the mountain at high speeds going between poles or gates.